Bakers Buzzin' Is Hiring!
We're on the lookout for some great new staff to join our team!
Hurry to get your preferred date and time!


SCHEDULE
| | |
| --- | --- |
| | Minecraft Madness! |
| | Minions! |
| | Creepy Cupcake Wars! |
| | Halloween Howler! |
| | Moana! |
| | Food! Phones! Fun! |
Our

P

arties

are the best around!! Birthday Fun
AND

a Life Lesson...Who Knew??
Pizza Parlor! Breakfast Bonanza! Princess Tea Party! Cupcake Challenge! Minecraft Madness!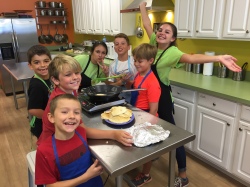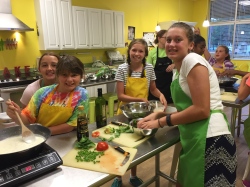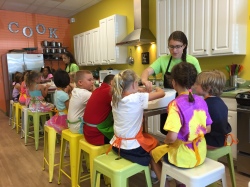 ALL ABOUT OUR WEEKLY CLASSES: (SEPTEMBER - MAY)
Class prices start at only $25 but can vary based on class length, ingredients and complexity

Pick the classes that work for your child and your busy schedule.
All supplies and ingredients are included for

all

classes!

Adult participation is permitted in select All Chef classes (for a small additional fee) when noted in the class description.

Participants can taste their creations in class and take home the rest to share!
Convenient online enrollment!
Our ALL CHEF classes are great opportunities for children ages Kindergarten and up to participate in a fun and engaging cooking environment. Recipes are fun, delicious and perfect for a wide variety of ages and skill levels. Age differences are in no way a barrier to learning new and exciting cooking skills.
Our GROWING CHEF classes provide opportunities for slightly older children to work on recipes with a bit more complexity. Some classes may last longer, use recipes with more steps and ingredients and may go beyond basic skills. We require that Growing Chefs be mature and eager to learn in an often fast paced cooking environment.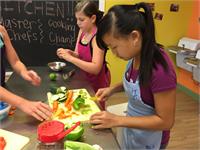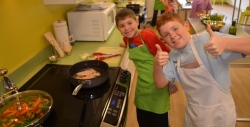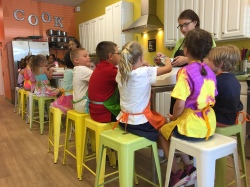 WHY CHOOSE US FOR COOKING CLASSES?
We have a passion for teaching children of all ages the basic skills needed to cook and bake at home.

Adults love what we do because learning basic cooking skills leads to more home kitchen involvement and healthier eating habits.

We constantly change themes and recipes so children are exposed to a broad range of skills and ingredients.

Our fully equipped residential style kids kitchen is a perfect environment for culinary creativity, cooperation, sharing and self confidence.

You won't find anything like us anywhere in Fort Mill, Tega Cay and Surrounding areas.

We're a small business doing BIG things! We love coming up with new ideas and ways of making cooking fun and engaging for kids of all ages!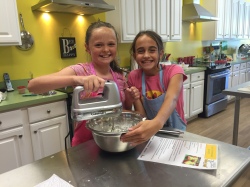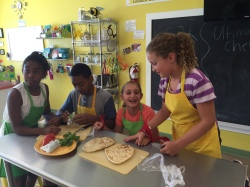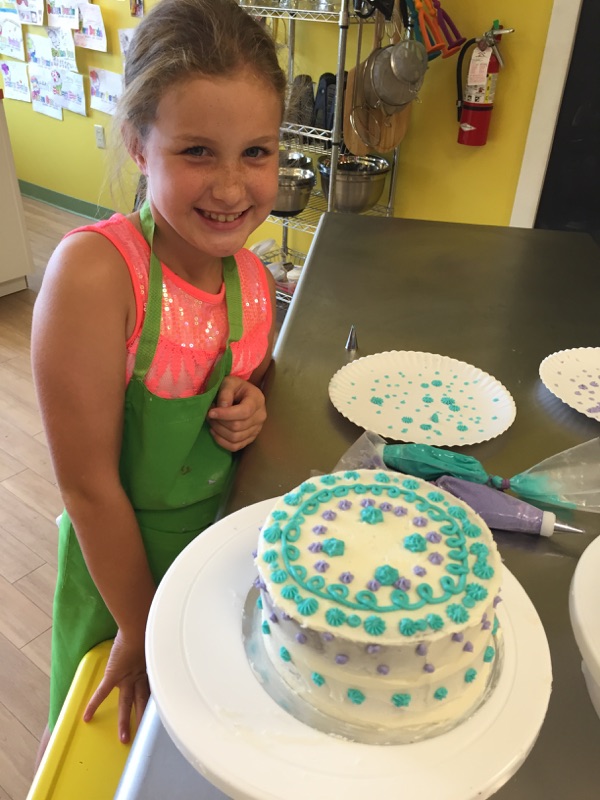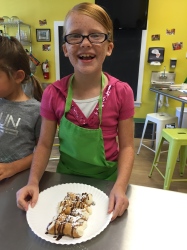 Important!

All participants must wear sneakers or closed toe shoes. No flip-flops, sandals, crocs or other open toe shoes can be worn at Bakers Buzzin' for safety and sanitary reasons. Thank you!